AZAGRO EC
SALIENT FEATURES
1
A single Bio-pesticides that targets over 4oo pest on various crops
2
Azagro is an effective Repellent, antiovipositant and insect growth regulator
3
The Lomonoids spectrum in Azagro prevents pests from developing resistence.
4
Kills early larvel and nymphal stages in the inspect life cycle.
5
It is Antifeedent,hence on ingestion,larvae  stop feeding thereby prevents crop damage.
6
Repels adults thus restricting egg laying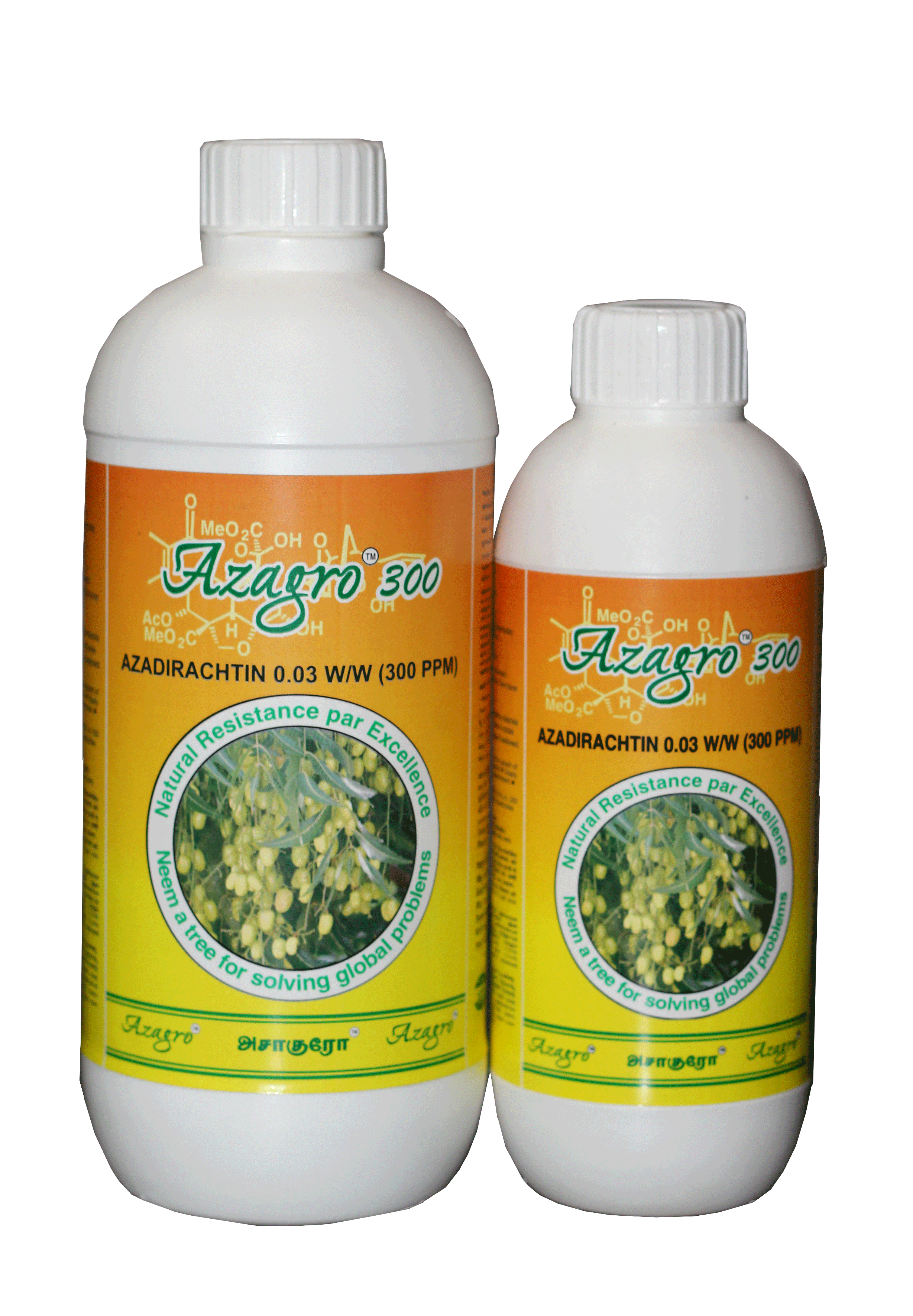 7
High flash point hence no fire hazards or harmful vapour ingestion
8
Formulated with specially treated neem oil,having shelf stability of more than 15 months.
9
It proves no evidence to acute toxicity or reproductive effect.
10
The pesticide is bio-degradable and an active ingredient leaves no residues.
11
Azgro is compatible with other  pesticides and fungicides in the pH range 5.5 to 6.5.
12
Harmless to beneficial Insects.